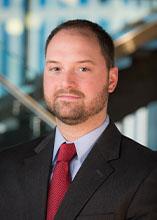 DLT Solutions, LLC, a wholly owned subsidiary of Tech Data, has been awarded the Information Technology Enterprise Solutions – Software 2, or ITES-SW2, contract by the U.S. Army's Computer Hardware Enterprise Software and Solution office, in coordination with the Army Contracting Command-Rock Island.
This multiple-award contract allows the Army and other federal agencies procure commercial-off-the-shelf software and maintenance services across 14 product categories that align with the major software categories identified by the U.S. Army Network Enterprise Technology Command. 
Adding this contract vehicle will help increase DLT's channel partners' ability to provide the Army and other federal agencies with solutions to enable their technology modernization roadmaps and build out their enterprises, said Chris Wilkinson, president of DLT Solutions, a Tech Data company. 
"The ITES-SW2 contract also ensures these federal agencies have simplified access to the latest software and services to support their missions at home and abroad," he added.
The contract has a ceiling value of $13 billion and a 5-year base period of performance that runs from Aug. 30, 2020, through Aug. 30, 2025. There is also a 5-year option term from Aug. 31, 2025, through Aug. 30, 2030.