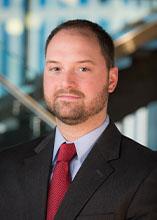 Government technology solutions aggregator DLT Solutions, a wholly owned subsidiary of Tech Data, has named Chris Wilkinson president. He will lead DLT and Tech Data's combined public sector strategy and oversee DLT's day-to-day operations.
"Chris is a proven leader and the right choice to steer the powerful combination of our robust public sector offerings, bolstered by our specialized domain knowledge and market-leading intellectual property," said Marty Bauerlein, Tech Data's senior vice president of sales, North America.
Wilkinson, who joined the company in 2017, was instrumental in growing DLT's capabilities across six core technology domains, including application lifecycle, big data and analytics, business applications, cybersecurity, cloud computing, enterprise platforms and IT infrastructure, Bauerlein said.
Before DLT, Wilkinson spent nearly 12 years at immixGroup, most recently as senior director of market development, cybersecurity and emerging markets sales.
"Since DLT joined forces with Tech Data, I have gained an even deeper appreciation for the value our customers can recognize being backed by the largest and most well-regarded IT distributor in the world," Wilkinson said. "I am excited to drive our combined public sector strategy and to deliver an unmatched value proposition that redefines public sector aggregation for our channel partners, technology vendors, and public sector customers."