Amyx, Inc. has announced the hire of Christopher Ziniti as vice president of defense and the promotion of Roman Dzialo to vice president of strategic programs.
A U.S. Army veteran and graduate of the U.S. Military Academy, Ziniti brings over 15 years' experience in the federal market to oversee Amyx's Defense Division. His career spans multiple client engagements throughout the U.S. Army in areas of logistics, information technology, security and intelligence.
Ziniti "has a track record of successfully achieving both operations and growth-oriented goals," said Amyx CEO and President William Schaefer.
"His experience working with some of our current customers as well as new ones will position us to expand in areas throughout the defense market," Schaefer added. "Our leadership team at Amyx has never been so strong and Chris is a welcome addition."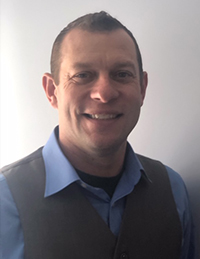 A U.S. Navy veteran, Dzialo joined Amyx in 2015 as a program manager. He has supported customers such as the Defense Logistics Agency. 
His experience in IT modernization, electronics and telecommunications has helped expand Amyx's DLA portfolio via the DLA JETS IDIQ.
"Roman has been critical to our success in the full and open market and in the award of 30 task orders under the DLA JETS IDIQ since 2017," Schaefer said. "He is routinely commended by our customers for his dedication to quality and real understanding of the challenges they face every day."