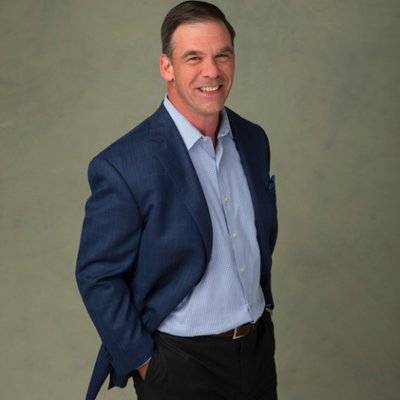 An almost 20-year veteran of Booz Allen Hamilton, Rob Silverman has deep government contracting expertise. Six months ago, he took on the role of executive vice president serving the Global Defense sector at the organization.
In his view, GovCons can best serve defense clients when they view technology as a means to an end.
"As we think about innovations, we ask: Are they open and connected? Are they smart? Do they contribute to resiliency and security? And are they at the edge, with the warfighter?" he said. "Specific technologies — things like artificial intelligence and machine learning and cyber — obviously, they're very hot. Our job is to bundle all those together in support of that digital warrior."
Silverman describes a number of ways in which GovCons can rise to that challenge. First, anyone working within defense needs to have a mission mindset.
"It's not just inventing cool widgets," he said. "It's about supporting the warfighter."
Then there's the focus on open ecosystems. Defense can no longer afford to get locked into specific platforms or solutions or tools: Technology moves too fast.
"We need to have different services, different warriors, different systems, all talking to one another," he said. "We see broad-based commitment to this in places like the Army Futures Command, the naval and Air Force research labs, [Defense Advanced Research Projects Agency] and other service entities."
This, in turn, raises another point. Just as technologies must be open and interconnected, GovCons themselves are most effective when they operate outside their own narrow siloes.
"We're all part of a broader ecosystem," Silverman said. "The Defense Department has been adamant about reaching into the startup community and the academic community — and we ourselves at Booz Allen are part of all that. We have those partnerships, and we can bring them to bear so that we have access to the best of all the innovation that is out there."
Silverman brings a somewhat unique perspective to the work, having studied and practiced analytics early in his career. This analytic mindset informs the ways in which he supports his government clients.
"It helps to drive the financial and economic side," he said. "If you have $1 to spend, where do you spend it, and what do you get out of it? Are we good stewards of our citizen's monies?"
Analytics also helps to inform best practices around a technology implementation. Data and metrics offer a way to benchmark success, to understand what is or is not working and to drive future enhancements.
"Data is latest natural asset," Silverman said. "How can data science use this asset as a force for good?" he said. "All the tools and techniques that spawn from analytics — things like artificial intelligence and machine learning — all those can help defense to make effective use of technology."
Analytic insight also helps Silverman to steer his defense clients through the complexities of a sometimes cumbersome acquisition process. By peering deep into the ways in which the military buys technology, he's been able to help the defense community bring new tools on board faster and more cost effectively.
"There are some new innovations when it comes to the process, like Other Transaction Authorities, or OTAs, collaborating with nontraditional partners as an alternative to the old acquisition processes," he said. "Things can be done differently, and perhaps should be done differently. "For government to embrace innovation, they have to — and want to — get savvier about what they buy and also how they buy it. We are an essential partner for our clients, to guide them through that."
Almost from day one on the job, Silverman has had to pursue all these ambitions within the context of the global pandemic. The key to managing in the COVID-19 era? For Silverman, it has to do with talking less and listening more.
"Obviously, we're trying to ensure the safety of our talent, our teammates, our clients," he said. "But I also think about the need to connect with one another."
So the company has held open office hours and fireside chats hosted by the CEO or senior staff — and often, these are just listening sessions, Silverman said. 
"With everything going on — from the pandemic, to issues around race and social equity, to how we teach children in a virtual environment — everyone has their unique challenges and unique circumstances," he added. 
As a solutions provider, Silverman said, it can be tempting to offer solutions, but sometimes all that is required is a sympathetic ear.
"Everyone thinks they have to have answers," he said. "It's part of our industry: 'We are going to come up with the answer!' But if the answers to those kinds of hard problems aren't there yet, then you just have to give one another the time and space to ask those questions, and the safety and freedom to do that."
While Silverman has supported various elements of federal government over the years, he said it is especially gratifying to be working in the defense sector.
"They are keeping us safe from our enemies, they are so passionate about the mission, and they do it so selflessly — it is just is incredibly motivating," he said. "Every time I'm with a client and I see what they go through to keep us safe, it just makes the work tremendously satisfying."