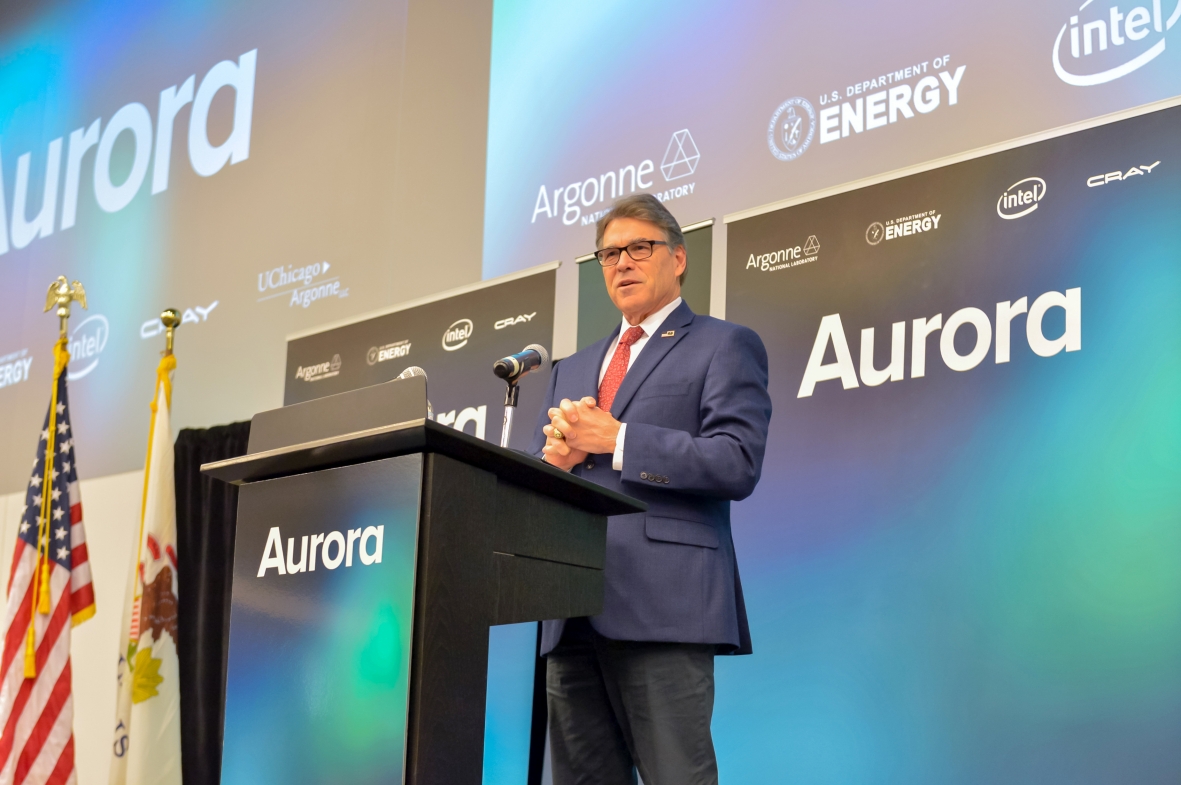 Intel Corp. and the Energy Department are attempting to make history, by developing the first supercomputer with a performance of one exaFLOP in the United States.
The system being developed at DOE's Argonne National Laboratory is named Aurora and will be used to accelerate scientific research and discovery. Aurora's performance equals one quintillion calculations per second and has the ability to handle both traditional high-performance computing and artificial intelligence.
Its power will give researchers unprecedented tools to tackle scientific problems at exascale. Those range from finding new approaches to drug response prediction to discovering materials for the creation of more efficient organic solar cells.
"Achieving Exascale is imperative not only to better the scientific community, but also to better the lives of everyday Americans," said Secretary of Energy Rick Perry. "Aurora and the next-generation of Exascale supercomputers will apply HPC and AI technologies to areas such as cancer research, climate modeling, and veterans' health treatments. The innovative advancements that will be made with Exascale will have an incredibly significant impact on our society."
The contract is valued at over $500 million, and Intel and subcontractor Cray Computing will deliver it to Argonne by 2021.
Intel and Argonne have already begun collaboration, in engaging research and academia programs on a range of Early Science Programs to harness Aurora's capabilities, said Intel's Rajeeb Hazra, corporate vice president of the Data Center Group.
"This continuing work will foster a broad software ecosystem – not just for Aurora, but for the entire HPC and AI community running their applications on compute architectures based on the Aurora design point," he said in a March 18 blog post.
Related: Demystifying Data Science with Intel Corp.'s Melvin Greer