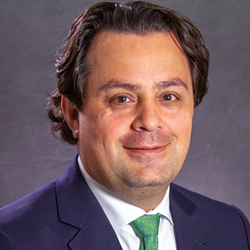 A former Leidos executive most recently focused on strategy and corporate development has joined ASRC Federal to lead its M&A strategy.
Mike Molino has over 15 years of industry experience in corporate strategy, M&A due diligence and integration, business development, market expansion, business operations and financial management. At Leidos, he served as senior vice president of strategy and corporate development.
"Mike has an exceptional track record of identifying, qualifying and closing strategic deals," said Mark Gray, ASRC Federal president and CEO. "He will help us deploy capital effectively, in alignment with our strategic growth objectives, and will be a great addition to our senior leadership team."
Molino's hire is a "great add" to the company, said Bob Kipps, managing director at KippsDeSanto & Co.
"Mike's deep market knowledge and deal savvy will be invaluable for ASRC," Kipps added.
Molino has a Bachelor of Science degree from the U.S. Military Academy at West Point and an MBA from the Johnson School of Management at Cornell University.