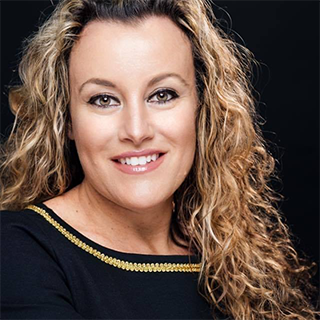 Government technology teams have their hands full these days. Agencies are struggling to migrate to the cloud and to optimize that environment once they get there. They're overwhelmed with cybersecurity concerns, and they're finding it hard to recruit and retain the talent they need to keep pace with these challenges.
As chief growth officer at Sev1Tech ⏤ a provider of IT modernization, cloud, cybersecurity, engineering, fielding, training, science and engineering and program support services for U.S. government agencies ⏤ Zhenia Klevitsky is here to help government meet its ambitions around technology and innovation.
"We provide large-scale modernization and digital-transformation support to government," she said. "Our approach is always 'mission first.' That's the promise that the company was founded on, and we are always trying to find innovative ways to harness the power of technology across the broad spectrum of government missions and domain areas."
Klevitsky said that same mission-first mentality helps the company to chart its trajectory, as she looks for opportunities to grow and expand the business. Rather than cast a wide net, she looks for the places where Sev1Tech can leverage its strengths to do the most good in support of its federal customers.
"When we're looking for opportunities, we figure out what we've done well to help execute on our current contracts, and we look at how we can take those lessons learned and help the government solve their problems," she said.
"When we look at growth, it's not just: 'Hey, these are our capabilities, please buy them.' What we say is: 'We know you're struggling with cloud, or with cyber, and this is how we can help you solve those problems.' We really approach growth from a problem-solving perspective," she added.
The approach has helped the company win work with a range of federal clients, including the Air Force, Space Force and the Department of Homeland Security, among others. Sev1Tech also is supporting Customs and Border Protection, where the focus is not just on the technology, but also on the agents who have to put that technology to work.
"We're doing IT, and we're also supporting the people on the ground," Klevitsky said. "We're supporting those border patrol agents, trying to ensure their safety and their ability to communicate with one another. We really try to look at it from their perspective, rather than viewing it as purely an IT job."
Of course, there are challenges along the way. Like other GovCons, Klevitsky finds herself trying to operate in an environment in which government procurement cycles seem to be getting longer.
Despite agencies' efforts to accelerate innovation, processes appeared to slow down during and in the wake of the pandemic.
"It used to be an 18-month procurement cycle. Now it's more of a 24-month cycle," she said. "You have to be really patient."
Patient, yes ⏤ but also proactive. With procurements moving slowly, Klevitsky needs to ensure that the pipeline of work continues to flow. To that end, she plans for a six- to-18-month sales cycle, one that includes a lot of outreach and customer engagement.
Being proactive means having ongoing conversations about customers' emerging needs.
"Once we understand what they are struggling with, then we can show them what we have done in the past and how we can help, whether it's a business-process change, or a technology, or an innovation around cost savings" she said.
Conversely, "if we haven't talked to the customer about their challenges and how we can help them with their mission-set problems, we can't effectively go after an opportunity," she added.
With this in mind, they will have multiple discussions about how they can work together to solve those problems.
"That doesn't mean we're necessarily going to get the work, but we're at least giving them ideas of how things can be improved and done better," Klevitsky said. "Then, by the time we see a request for proposals, we'll hopefully know enough about how we can work together to support them, and we can really capture that essence in the bid."
In an era of prolonged procurement cycles, "it's all about collaboration," she added. "You have to be collaborating and thinking things through together."
A 25-year veteran of the GovCon space, Klevitsky said she has a passion for supporting the government mission. She noted her personal history gives her a special appreciation for the work.
"This country is so important to me, and I have always wanted to give back in some way," she said. "When I was small, I came to the United States as a refugee from the former Soviet Union, and I've just always wanted to find a way to give back to the country that opened its arms to me and helped me."