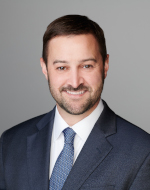 Amyx, Inc. was recently awarded two new Defense Logistics Agency's J6 Enterprise Technology Services, or JETS, task order: Industrial Base Management System Development and Sustainment, and Enterprise-Wide Electronically Stored Information Disclosure and Discovery Technical Support.
Amyx won the ESIDD Technical Support contract to continue its support enabling DLA's global supply chain mission and in meeting urgent eDiscovery needs. This includes managing data ingestions so localized databases can be moved without any data loss during migration.
The Amyx team will apply its eDiscovery and cloud migration knowledge to help integrate new technology platforms into the Microsoft Azure environment. The new technology stack currently being rolled out is helping govern, identify, preserve, collect, process, review, analyze, produce and present electronically stored information across DLA.
Amyx also will be implementing a new secure messaging archival technology that enables SMS messages to be stored from carriers, addressing recent federal priorities associated with secure storage of text messages.
The second task order award, IBMS Development and Sustainment, continues Amyx's support in migrating DLA operating environments, including development, testing, staging and production from multiple on-premise hosting facilities to a single DLA designated Microsoft Azure cloud solution.
"These two contract awards highlight Amyx's employees' exceptional performance which is enabling the migration of DLA's supply chain applications and data to the cloud," said CEO and President William Schaefer.
"Securing these systems and information and providing DLA with the technical expertise and experience needed in today's operating environment remains a top priority of mine," he added. "I'm excited to continue our long standard support to helping DLA procure, store, manage and distribute high demand supplies and services to the warfighter."
This marks the company's 37th and 38th  awards on the JETS vehicle.