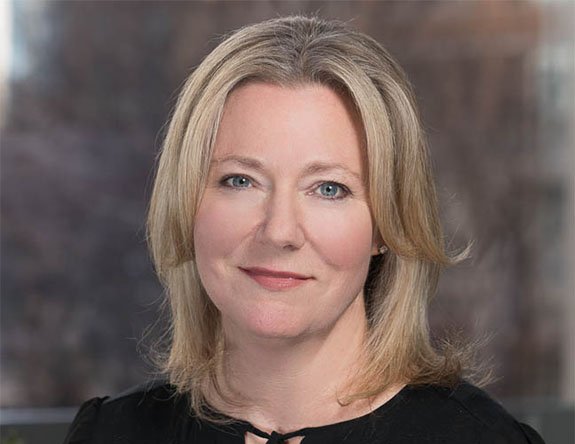 As senior managing director and civilian services portfolio lead at Accenture Federal Services, Elaine Beeman has an eye on emerging needs across the government sector.
We caught up with her to talk about evolving requirements in the federal space, and how a human-centric approach paired with innovative thinking can help agencies meet missions more effectively.
What's your role at Accenture Federal Services, and how is your company evolving the federal space?
I lead the civilian portfolio within Accenture Federal Services. That is a very diverse group of clients that includes logistics and transportation, financial services, social services and civilian health.
We're focused on delivering the most mission-critical programs that our clients support. One example is Healthcare.gov, which we rescued and stabilized after the initial launch, some seven years ago. We helped turn that around and we've been running that program ever since.
When the pandemic hit, we were able to help CMS rapidly open up a special enrollment period and implement cost-saving reductions that allowed millions of people to receive more affordable insurance that they otherwise wouldn't have had access to.
We're growing in these agencies because we focus on the most important things, the hardest stuff to do and we help them get it right.
A lot of that comes from having a strong organizational culture. Tell us about your background and what you learned along the way about organizational strength?
I worked on the commercial side of Accenture for many years prior to coming into the federal sphere. I learned a lot about process excellence and organizational design and transformation programs — bringing people along in the process.
I'm very keen on organizational culture and creating the right environment that will help create a high-performing culture. A lot of the cultural questions come down to setting an aspiration: It's thinking about what makes the organization great, what makes people have an affinity for an organization and then setting standards of excellence and having very consistent communication around this.
We have three pillars in support of that: human impact, belonging and ingenuity.
What does that mean in practice?
Human impact means that the work that we do touches the lives of people every day. You can look out in the world and see that impact all the time, our people can talk their families and friends and point to these iconic examples of doing something really important. Our teams like that they're doing something that makes a difference in people's lives.
A sense of belonging is also a priority for us. We are very vocal in talking about what inclusion means to us. We care about diversity, we track it and we spend time on it, ensuring we have a diverse group of people, and that we create an inclusive environment where people can be themselves. That, in turn, helps us to support our federal clients in meeting their inclusivity goals. We're best able to serve our clients when we are walking the talk ourselves.
In terms of ingenuity, we do some of the coolest work that's out there, leveraging the world's most leading-edge and interesting technology. We want to be a guide for our clients, a source of expertise and information when a new tech technical force enters their realm.
Why is Accenture Federal Services especially well-positioned to do that?
There's a strong tie back to Accenture globally, with deep expertise in many of the most leading-edge capabilities. In supporting federal, we reach back into our commercial companies and bring people to bear who are literally the world's leading experts in pretty much any of the emerging tech areas. Our ability to tap into that wealth of expertise and apply it to government missions really sets us apart and helps us solve their biggest challenges.
What's your most effective strategy for meeting government's varied needs?
It starts with a deep understanding of the client's mission, understanding their goals and objectives. Then we connect those with industry-leading practices, processes and technologies. The expectation among my team is that they have will deep knowledge, and a passion for the clients that they're serving and their missions.
I look at the [Agriculture Department], for example. There is a passion for the farmer experience, understanding both the opportunities and the difficulties that farmers face and then using leading-edge digital capabilities to transform that experience. Our people care about food safety. They care about food deserts. These are people who have a deep connection with client mission.
What's this all about for you, on a personal level?
All of those pillars around how we think about our business, they are very much reflective of my own interests and passions. I believe we have a responsibility as an organization to do the very best we can to serve our clients' needs. We are doing good on a daily basis, and that gives me a great deal of pride.
Alongside that, my job as a leader of this organization is to create career opportunities, to care for my team in general. We are creating an incredibly high-performing culture that does great things, where people feel like they belong and where they can do their most innovative work. That's very important to me. It gives me great satisfaction.