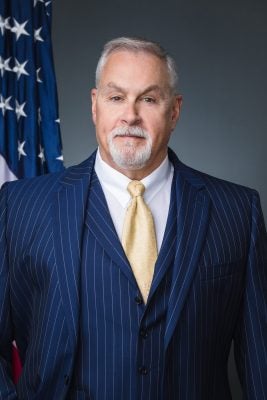 At System High, President and CEO Rob Howe is aiming to raise the bar on national security. He's looking beyond just cybersecurity, urging a more holistic and wider-ranging approach to securing diverse federal assets.
We caught up with Howe to talk how that vision might play out in support of federal agencies and the GovCon community.
What's the big challenge you're looking to solve?
One of the most critical challenges facing national security is the escalating theft of technologies that degrades our military and Intelligence dominance. Unfortunately, we as a country continue to remain more reactive than proactive in our efforts to slow down these activities.
That said, we need to help the national security community leaders understand that being compliant with traditional security requirements is not enough to defend and defeat current and emerging adversarial threats.
How can agencies and GovCons move beyond a "compliance" mentality?
The solution is to adopt a new mindset, one that incorporates critical thinking and analytical problem-solving, while encouraging innovation and developing a more collaborative community of interest that shares best practices to preserve our U.S. warfighting and intelligence overmatch.
How can we begin to move in that direction?
We have some very creative people out there that are helping protect and insulate their individual organizations from these threats, but we're not getting out there and sharing those best practices. As important, we must look at employing integrated lifecycle protection approaches that go beyond compliance that are constantly evaluated and refined for maximum effect.
How does System High bring that to life?
We design, deliver and execute lifecycle protection services, and solutions specifically designed for each organization or program. There is no "one size fits all," because each effort has its own unique characteristics, technologies, capabilities and missions.
System High has been highly successful in helping develop and employ these overarching lifecycle protection strategies across the national security community.
What does that look like in action?
First and foremost, our continued success starts with trust and credibility. System High is a global force of experts who have established a strong reputation of protecting some of our country's most important national security efforts. Our people develop strong mission partnerships with our clients by fully understanding and embracing their mission needs and requirements. They act as force multipliers to develop and execute strategic solutions that enable customers to predict and prevent current and emerging threats that may jeopardize their missions.
We achieve this by leveraging what we call proactive protection. These offerings encompass an overarching menu of support tailored for each customer to strengthen the secrecy, surprise and superiority of their technologies, capabilities, programs and missions.
Our support includes traditional security, program protection, enhanced protection methodologies, cybersecurity, counterintelligence, counterinsider threat, supply chain risk management, and classified IT destruction, just to name a few.
What differentiates your approach to security?
First, we strive to attract the best in the business and offer an environment where the best come to get better. People are always our priority. Whenever we make business decisions, the first question asked is: How will this affect our people? And if the answer is not favorable for our folks and their families, then we look for other ways to achieve a win-win solution.
In addition, our business model is fixated on being proactive in everything we do. We have a culture of being proactive, in providing service and solutions that no one else can deliver. And proactive protection is our only business area. We are not distracted by other business areas that could dilute our vision, offerings and investments.
What's driving your growth strategy?
A critical aspect to our success has been the amazing partnership developed through the acquisition of System High by Enlightenment Capital in 2018. Their engaged support and guidance have added the necessary rigor to enable us to effectively scale for future growth.
We are also laser focused on identifying innovative ways to serve our customers. To that end, the System High Analytical Research Center is an incubator we use to solve complex national security challenges by continuously seeking improved methodologies, tools and capabilities. We expand this capability by developing strategic partnerships to ensure our customers have access to the best talent and solutions industry has to offer.
What's the biggest challenge that you face?
The war on talent is magnified when competing for professionals with the necessary security clearances, coupled with the ability to think critically to predict and mitigate risk.
We continue to be instrumental in developing the next generation of protection professionals across traditional and emerging protection disciplines and domains. Our proactive protection training and mentoring, combined with our Burn Blue culture, has resulted in developing multidisciplined, critical-thinking subject matter experts that are the best in their respective fields.
Additionally, we're launching a formal career vision and succession plan that will illuminate the value of professionals joining the System High family. We want to help them find a mutually beneficial, exciting path that incentivizes them to stay at System High for their entire career.
On a personal note, what makes this work exciting for you?
I spent 20 years in the Air Force, and I have been in GovCon for 23 years. Ever since I was a kid, my focus was always protecting those who couldn't protect themselves. System High is a perfect fit for me, because we are focused on protecting our national security better than anyone else. We are motivated every day to ensure we are steps ahead of those that would want to do our country and our allies harm in any manner.
All that said, I have been blessed to be surrounded by amazing business leaders and protection trailblazers that have decades of experience and protecting some of the most sensitive activities that ever existed. It makes every day an adventure for me.