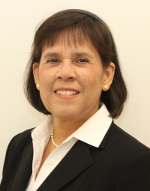 Amyx chief financial officer since 2017, Rosalind Kadasi, plans to retire July 1, according to a company announcement.
Ryan Marsden, former CFO of Integral Consulting Services, and vice president of finance and controller of Whitney, Bradley & Brown, will take over as CFO on June 13.
"Having joined Amyx over five years ago, I have had the pleasure of helping the company transform from a small business to a strong, mid-sized cyber security and technology integrator supporting more than 25 unique organizations across the federal government," Kadasi said.
"It's been an incredibly exciting time and I couldn't be more proud of everything the company has accomplished," she added. "Amyx's focus on its customers and employees has really fueled the company's success and I'm glad to continue my involvement through my role on the board of directors."
Kadasi has over 20 years of executive experience leading finance, accounting and administration for large, medium and small companies. She has spearheaded Amyx's DCAA-compliant financial systems, DCMA-approved purchasing system, human capital plan and Defense Counterintelligence and Security Agency's top secret clearance.
"There is no question that she is one of the best in our industry and we're fortunate to have her continued engagement through her role as a member of Amyx's board of directors," said CEO and President William Schaefer.
And as for Marsden, Schaefer added, "Ryan's track record as a highly engaged CFO focused on strong corporate growth and employee engagement made him a perfect fit here at Amyx."