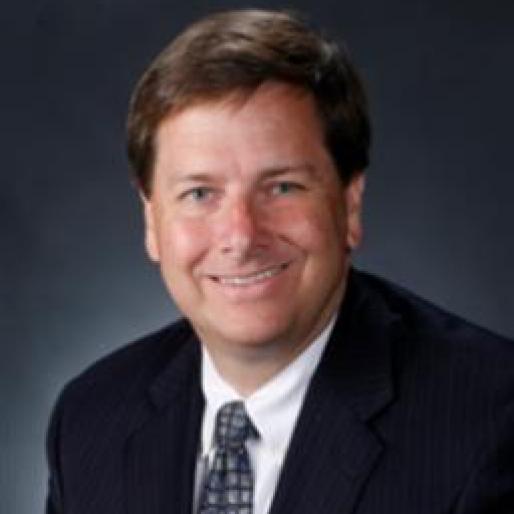 Government is challenged with making operational use of its vast data stores. Glenn Kurowski, chief technology officer at CACI, describes how CACI is looking to help.
"We're in a sensor-rich environment and our customers want to make faster and better decisions based on that data," he said. "They're drowning in data and analysts are overwhelmed, trying to find the proverbial needle in a needle haystack."
Kurowski says the tools are available today to help improve that situation. It starts with adopting a new mindset.
When it comes to data, GovCons need to get away from talking about ingesting the data, transforming the data, storing the data and backing up the data.
"That's all just plumbing," Kurowski says. "We want to shift the focus to talking about outcomes, about using the data to get actionable intelligence. That's what our customers want and need."
CACI brings this vision to life for the federal sector.
"We believe in liberating data, unleashing it and unlocking it with an open architecture," Kurowski says. "We don't lock data into proprietary formats, which many in industry do. Instead, we enable users to own their data, to export their data, to leverage it without being tied to a specific technology."
The company's offerings provide expertise and technology to defense, intelligence and civilian customers.
"Those analysts, who possess the analytical expertise, are part of all of the agile scrums that drive our solutions," Kurowski says. "That means your user interface is intuitive, it acts like a digital assistant. We build in automations and artificial intelligence to assist the analysts, so they are not drowning in a sea of data. Essentially — our technology is built by-the-analyst, for-the-analyst."
By delivering its analytic tools as-a-service, CACI aims to make powerful capabilities more readily accessible.
"When you deliver it as a service, it's simple to acquire and easy to use," Kurowski says. "And because it's cloud-based, it's scalable, software upgrades are easier and it's cost efficient."
The company's key offerings include Artemis, a cloud-based solution that helps agencies meet mission by making sense of massive datasets; and the DarkBlue Intelligence Platform, which provides secure access to elusive data sources, including deep and dark web forums, marketplaces and other hard-to-reach databases.
Kurowski sees a big potential market for DarkBlue in the law enforcement and intelligence communities. The dark web gives bad actors "an obfuscated means to share information," he says. CACI's tools shine a light into that darkness.
"Crimes on the dark web typically involve cryptocurrency," he says. "When you're following that money, there are natural questions that are asked by the analyst." CACI tools "can pre-populate an intuitive interface that acts as a digital assistant, to make it easier for them to track the crime and to get to an outcome."
CACI also takes into account the inherent dangers of the internet's more suspect regions.
"If analysts need to go into the dark web, we give them a means to launch a virtual environment that keeps them completely protected, that obfuscates their existence out on the dark web," Kurowski says.
Artemis, meanwhile, addresses agencies' need for a "liberated data model and federated search," he adds. It enables IT leaders "to take a bunch of legacy silos, data that was previously locked in and put that into an overall system."
That system, in turn, delivers broader capabilities, empowering analysts to conduct federated search — meaning they can tap multiple different data sources that may be pertinent to the desired analytic outcome.
"We make it easy to search and organize and visualize, all in one pane of glass, in order to get to those actionable conclusions," Kurowski says.
There are others in the federal space looking to raise the bar on data analytics. Kurowski describes CACI's strategy for rising above the marketplace noise: Make it tangible and give analysts something to sink their teeth into.
"We show people real data and real outcomes," he says. "There are a lot of contrived 'demonstrations' out there, but we prefer to go out and demonstrate it live. With DarkBlue, for example, we will scrape actual information off [the]dark web and do a search. We actually show them how they would go out and do their jobs better."
That kind of hands-on demonstration goes straight to an analyst's heart.
"Their eyes light up, because they have nothing else like that today," Kurowski says.
The analysts, in turn, tend to become CACI's biggest advocates within the agency.
"We still have to get through all the acquisition hurdles, but if you get the users on board saying, 'This solves my problem,' that goes a long way," Kurowski adds.
A 30-plus year veteran of the public sector space, Kurowski says he takes special pride in working at CACI — a company all about helping customers achieve their goals.
"I'm personally dedicated to the mission," he says. "When you are surrounded by real people with real stories that are directly relevant to the national security mission, I think that's just awesome. As a technologist, and as a CTO, it's rewarding to connect mission understanding with technology to actually help people."