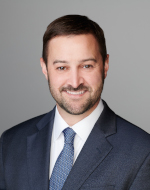 Cybersecurity and systems integrator Amyx, Inc. recently won a pair of new awards: a cybersecurity contract at a critical Defense Department organization in addition to continued support for the Defense Logistics Agency's Defense Agencies Initiative Help Desk.
Under the first award, Amyx will support the DOD client with technical and professional A&A support services, systems management and cybersecurity documentation for all IT operational technology, networking, communications, safety, surveillance and critical infrastructure software, systems and applications (Unclassified/Classified).
On the second award, Amyx will work closely with DAI's 27 end-user agencies using the Oracle EBS functionality, providing Tiers 2 and 3 support while continuing to leverage new technologies supporting automation.
Amyx President and CEO William Schaefer said the company is honored to have supported the success of DLA's worldwide mission for the past 23 years.
"Having a role in supporting DAI's continued roll out and in assisting with financial transformation across the DoD is something we don't take lightly," he said. "We are 'all in' on these efforts. We're also excited to expand our cyber security and operational technology support to DoD organizations, helping bring some of our best and brightest to combat the increased threat to our nation's critical infrastructure."