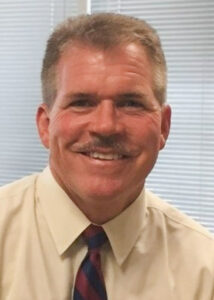 DCS Corp. has appointed Larry Egbert as its new president and chief operating officer, replacing Randy Washington, who retired after nearly 35 years with the company.
Egbert joined DCS in 2014 as executive vice president and manager of the Air-Sea Forces Sector. During his time with the company, he led a rapid expansion and diversification effort that included long-term growth and stability.
"Larry is a proven leader. He brings strong management expertise and an industry perspective that can only be gained from a career spent in service of the U.S. military and the Warfighter," said CEO Jim Benbow. "I can think of no one better to take the baton from Randy as we move forward into a new era of challenge and growth for the company."
Egbert is a 25-year Navy veteran, and has been a carrier aviator, test pilot, systems engineer and program manager. During his military experience, he served three operational deployments to the North Atlantic, Mediterranean and North Arabian Sea; was lead Navy test pilot during the F/A-18E/F Super Hornet Engineering and Manufacturing Development Phase; and served as a major program manager for the Direct and Time Sensitive Strike Program Office.
After the military, Egbert was senior vice president and operations manager at SAIC providing support for U.S. Navy programs.