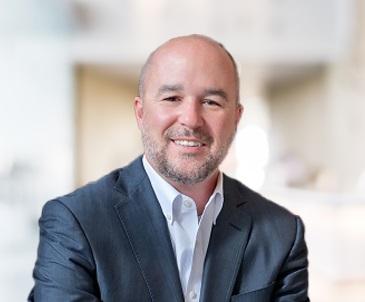 John Whitham has joined Guidehouse as a partner in the health segment to support payer and provider growth strategies in the western U.S. market.
Three new directors have also joined the Guidehouse health team.
"John has a passion for developing optimal business partnerships that enhance performance, drive growth, and mitigate risk," said Alicia Harkness, Guidehouse partner and health segment leader, who was named a 2021 Top Healthcare Executive to Watch by WashingtonExec.
"We're already seeing the value he's bringing to the team, helping clients navigate complex decisions so they can better serve their communities," Harkness said.
Whitham has 25 years of experience advising providers, IT vendors, payers and the public sector on organizational strategic planning, IT effectiveness, enterprise resource planning modernization, digital transformation, revenue cycle optimization, operations improvement and consumer access.
Also joining the Guidehouse team are:
Joan Deming-Murphy as a director in Philadelphia — Deming-Murphy is a senior health care practice leader with more than 30 years of health care operations and financial performance expertise. She is returning to Guidehouse after holding positions at KPMG and Huron.
Chirag Patel as a director in Chicago — Patel has more than 15 years of collective experience as a health system executive leading business development and payer-provider partnerships at Carle Health, and was an executive at Kaufman Hall and a consultant at Sg2.
Kaajal Singh as a director in Washington, D.C. — Previously a leader at GE, Advisory Board Co. and Booz Allen Hamilton, Singh is also a founding member of Chief.