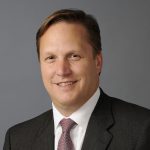 Noblis, Inc. has won a 5-year, $263 million prime contract from the Defense Threat Reduction Agency to advance the implementation of the Cooperative Threat Reduction Program.
Under the contract, Noblis will use a technology-based approach to deliver advisory services that will advance the Cooperative Threat Reduction Program's mission. The program aims to work cooperatively with partners and allies to reduce or eliminate weapons of mass destruction threats and related materials, technologies, facilities and expertise.
To drive this priority, Noblis has built a team consisting of Sawdey Solutions Services, Amyx, Merrick & Company, Red Gate, RMantra Solutions Inc., BB&E, TechInt Solutions, The PMC Group, Lunatek, Seventh Sense Consulting and Quantitative Scientific Solutions, according to Glenn Hickok, vice president Noblis' defense mission area.
"We look forward to working together alongside the CTR team to help advance their critical mission and protect our nation," he said.