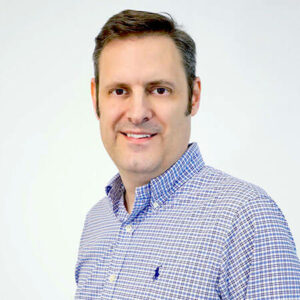 Biometric and identity solutions provider IDEMIA Identity and Security North America has appointed Douglas Harvey as chief technology officer.
Harvey brings over two decades of engineering operational management expertise to the task of transforming and accelerating product innovation and design, advancing and creating new business channels and markets for IDEMIA I&S North America.
With his team, Harvey's primary goal as CTO is to boost innovation and speed to market both domestically and internationally. He will focus on expanding IDEMIA I&S North America's network, building positive relationships with stakeholders in the pursuit of solutions that align with technology offerings and key business goals.
"IDEMIA is thrilled Doug has joined our leadership team, boosting our collective expertise in digital technology and product innovation," said IDEMIA I&S North America CEO Donnie Scott. "Doug's experience spans more than two decades and multiple technology sectors. His insights will be critical as we work to elevate IDEMIA's position in industry and across the technology sector."
Harvey previously held leadership roles at L3Harris and Computer Science Corp.
"It is an honor to join the ranks at a solutions-driven innovator and leader like IDEMIA," Harvey said. "I am excited to put my experience to work and collaborate on an accelerated technological vision for the company as it solidifies its place as the global leader in security and authentication."