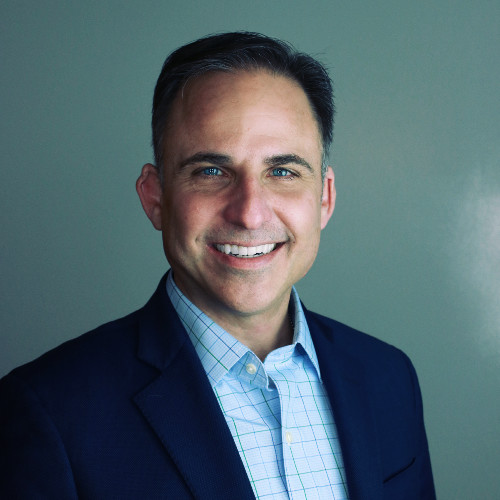 A GovCon veteran, Joe Cubba came to ManTech in March to take up the role of chief growth officer. We caught up with him to talk about ManTech's evolving mission, as well as the ever-changing technology needs within the defense sector.
You Joined ManTech this spring, after having served as a senior partner and vice president at IBM. What drew you to this role?
I'm a Navy reservist and I had been to the Middle East on a 1-year deployment. When ManTech approached me, what appealed to me was their alignment with the mission, along with the fact that there are so many veterans here. It gives us a shared sense of purpose and values.
You're here to drive growth. How will you do that?
I am here to enable our company and therefore our people to grow and be successful. Doing that is my No. 1 job. Inspiring and invigorating growth also demands ruthless prioritization: Knowing exactly who we are in the market, who we serve and going all in.
What differentiates ManTech's approach to the defense sector?
We are a dedicated mission partner to the Defense Department, as well as to the federal civilian and intelligence sectors, and we will do anything for the national security of this nation and its citizens. The people we attract and the people we keep are unique in the market. As a result, we do things that most companies only dream of, and we do them every day.
That means working shoulder to shoulder with our clients to assist in their most sensitive missions. To that end, we recently announced that we have a strategic partnership with Google Cloud to bring their capabilities to the mission space.
That's a big win. Tell us about it?
The government came to them for some unique capabilities, and Google Cloud chose us as their premier partner to go to market in the government marketplace.
Defense is eager to use Google's commercial cloud capabilities in order to get new insights out of their data. Google Cloud has unique techniques for doing that and we will help to make this capability available to our government customers.
What does the deal with Google Cloud tell us about ManTech's evolution?
We're building on our proven technology capabilities with some very special and high-end technology focus areas that map closely to Google Cloud's work in sophisticated analytics. ManTech has been the trusted partner of government for some 52 years. As strategic partners, our two companies are going to remap the way that government agencies thinks about these capabilities.
What challenges do government agencies face in that regard?
The technology market is saturated: There's confusion around all the different new technologies and how they can assist in the mission. There's AI and cloud and analytics, and our clients are grappling with how best to implement all that. How do they translate those technologies into something tangible for the mission? How do they integrate them into an already complex IT environment?
And how does ManTech help its customers with that?
On a personal level, I am one of them. As a reservist, I live on the other side, I see the complexity. As an organization, ManTech's approach is to be an honest broker. We don't just want to sell product: We are here to tell customers when and how taking on even "a small piece of it" will enable a high impact in their missions.
We can help them to create more realistic roadmaps and rollouts of technology, and that's because we are very in tune with their actual mission and mission priorities.
What challenges did COVID-19 raise, and what will be different for GovCons going forward?
One of the big challenges has been around client conversations. How do you do that when people are no longer sitting side by side? But that's also where I see the biggest opportunity going forward. I think this will actually increase the channels of communication between the government and its industry partners.
We used to have to drive an hour, then wait for another hour just to get in and spend 30 minutes talking to an executive, and then drive another hour back. Now, I just open up WebEx, we talk for 15 or 20 minutes, and it enables us to still connect. There's a lot of opportunity there.
You've talked about people as the key to success. How do you get and keep them in a competitive labor market?
Part of it is training, making sure we give people the skills they need for success. And part of it is culture. We take care of our employees, and we genuinely care about them. During COVID-19, the company gave $2 million to charitable organizations at the request of employees in a matching campaign — so the workforce knows we're all in this together, we care about each other and the community and they share this with other people.
In your experience, what does it take to succeed in the GovCon world?
You have to be focused on the client's mission. You have to be focused on people, because without them, there is no mission. And you have to be open to learning at all times. You need to be open to new ideas and to upskilling yourself.
It's a cliche, but it is true: The world is changing every day and if you're not willing to change with it, it will just pass you by. That's why ManTech is unique. Career enablement — including training, upskilling, certifications and tuition-paid college courses — all of this is a top priority and commitment here at ManTech.