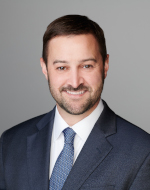 Systems integrator and cybersecurity firm Amyx, Inc. has announced two recent task order awards from the Defense Logistics Agency JETS IDIQ.
The order include sustainment support for the Defense Automatic Addressing System, the DAAS Micro Automated Routing System and DDATA. It also entails Defense Agencies Initiative Program Management Office support.
Amyx has supported DLA for over 22 years and will play a key role in the consolidation of 17 tasks and over 50 deliverables in support of DAAS operations, said Amyx President and CEO William Schaefer.
"Helping organizations secure their technology, improve performance, and enhance data driven decision making is what we do," he added.
On the first award, Amyx provides agile development support for the DLA DAAS Gateway Service Oriented Messaging Architecture, which receives, edits, validates and routes millions of logistics transactions per day between DLA and its trading partners.
In support of DAI, Amyx will continue its role overseeing the development and modernization of one of the federal government's most successful ERP deployments.
"We're proud to have been a partner with the government in the roll out of DAI to more than 30 Defense Agencies," Schaefer said.