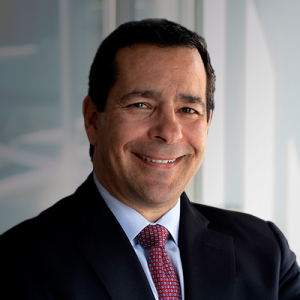 Peraton has named former Director of the National Counterintelligence and Security Center William "Bill" Evanina to its advisory board.
Evanina joined the Office of the Director of National Intelligence to lead NCSC in 2014. There, he had executive responsibility for the execution of many critical counterintelligence and security programs, including the National Insider Threat Task Force, counterintelligence cyber operations, supply chain threat risk and mitigation, and critical infrastructure threat awareness and mitigation.
While at NCSC, Evanina also led the effort to automate critical elements of the security clearance process and helped establish the system by which clearance holders could be continuously monitored.
Prior to joining ODNI, Evanina was chief of CIA's Counterintelligence Division, where he led efforts to combat espionage activities in the U.S. and globally. Earlier, he spent over 16 years with the FBI, rising to assistant special agent in charge of the Washington Field Office at the National Security Branch. While at the FBI, he led all field office special programs as well as the Joint Terrorism Task Force.