Cloud computing remains a catalyst for critical cross-sector capabilities like real-time data analytics, artificial intelligence and large-volume data acquisition and management — and experts spanning various industries agree putting data to use can help catapult government's adoption of next-generation technologies.
The Atlantic Council's GeoTech Center recently held a discussion titled "Space salon: Innovative solutions to real world problems," where industry experts discussed the capabilities cloud computing presents for mission success in specific industries.
The event featured six expert panelists across a variety of industries, including aerospace and satellite solutions, cloud data, space policy, cloud computing and emerging technologies. David Bray, director of the GeoTech Center, moderated the discussion.
The panelists discussed the pertinence of cloud computing in a number of industries and across a wide range of issues, ranging from national security, to weather and wildfire predictions, health crises and more.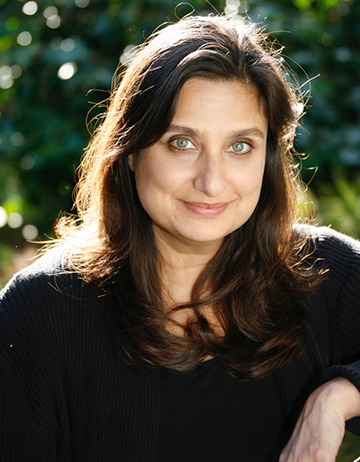 A main point of discussion was the importance of managing large volumes of data and being able to manage the data over a range of organizations. Physician and neuroscientist Dr. Divya Chander, who's a nonresident senior fellow at the GeoTech Center and human health expert, opened a dialogue on the future of using space data in public health-related industries.
Chander emphasized the importance of creating a network fabric that can integrate the mass amounts of data coming in from space — especially as it relates to the COVID-19 pandemic. Experts hope to be able to model information synthesized from public health data after things that have been available for a long time, like Earth monitoring and disaster warning.
Clint Crosier, director of aerospace and satellite solutions at Amazon Web Services, echoed Chander's sentiment. He shared his experience learning the importance of making sense of and organizing data in a way that is functional.
"Putting the data in a useful form where you can make sense of it, you can manipulate it, you can analyze it, you can move it back and forth, it can be shared across different organizations — that's one part of it," said Crosier, discussing how data can be functional and operational in an industry setting.
"The other part is that cloud allows us to bring capabilities to bear such as pattern recognition, change detection, such as real-time data analytics, identifying anomalies or trends within data . . . that's the real key," he added.
Paul Grambauer, a cloud data scientist from Fireball International, a company that provides firefighters with real-time intelligence, shared the importance of data acquisition and management of large volumes of data, as well as the role artificial intelligence plays, a major point of discussion for multiple panelists.
AI is a major component in ensuring real-time delivery of intelligence and data. Fireball International uses its AI capabilities to detect smoke before fires get too large and require mass resources to distinguish, minimizing damages and assisting firefighters in their efforts.
Other industries are learning the full scope of AI and machine learning capabilities — two major technologies expected to gain traction well into 2021 and beyond.
"Not only is AI and machine learning a game changer, but if you're not applying it, you're doing so at a significant risk to health, safety, national security, across all of those things," said Peter Marquez, head of space policy at AWS.
The conversation ended with a discussion on implementation in government and policy, and how people can use technologies in their everyday lives and communities.
Panelists shared the importance of keeping governments and communities educated on the capabilities and benefits of adopting new technologies. They also stressed the urgency for governments to adopt "cloud-first" information technology policies.
Multiple sectors have not yet moved their operations to a cloud-based system, hindering a myriad of potential benefits from coming to fruition across a multitude of sectors.
"We're only going to achieve the future promise that we want if we move the space enterprise to the cloud," Crosier said.