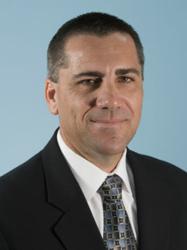 Alion Science and Technology announced the Air Force Research Laboratory Space Vehicles Directorate has awarded it a $71 million task order.
With a 48-month period of performance, the task order calls for Alion to develop and transition high pay-off space, information and electromagnetic spectrum-related technologies that support national security. 
Alion has extensive comprehension of national security space threats and the associated drivers for shaping future space architectures, said Todd Stirtzinger, Alion senior vice president and general manager of the Advanced Technology Group. 
"Our expertise in conducting physics-based modeling, simulation, and assessments for multi-domain analytics for space superiority and space control capabilities, operations, and architecture assures national security space missions support the warfighters," he added.
Alion is to provide research, development, test and evaluation to develop innovative technology solutions to advance space mission capabilities in a multidomain, joint and coalition conflict. 
This effort includes synthesizing in-depth knowledge of threats to the space enterprise, assessing current and future situational awareness capabilities, and analyzing indication and warning thresholds, timelines, protection and defense response options to mitigate those threats.