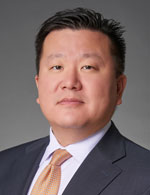 Atlas Research has released its 2019 annual report "Mission. Insight. Impact." showcasing its work with federal agencies to address health care challenges, amplify innovation and advance new initiatives.
"As 2019 drew to a close, the COVID-19 pandemic was not yet in view and we could not perceive the unprecedented ways in which it would challenge the country," said Atlas Research CEO Dr. Ryung Suh. "But our work supporting federal health clients on mission critical initiatives over the past year – and through previous periods of national uncertainty – speaks to the commitment and talent that have always defined who and what we are."
Atlas has been heavily involved with Veterans Health Administration's initiatives. It developed an operational model to define measurable outcomes and guide the advancement of ideas, which will enable VHA to carry out modernization plans. The company also helped establish two new VHA facilities and plan four more to expand the agency's impact. Additionally, Atlas developed a model for achieving evidence-based quality improvement, which helped standardize and increase efficiency of health care for women veterans.
Currently, approximately 1 million veterans are affected by VHA innovations, and Atlas aims to help the agency increase that number. Additionally, Atlas was awarded 73 non-expendable medical equipment contracts to support VHA's initiatives this year.
To cultivate the next generation of health professionals, Atlas continued the Youth Health Equity Model of Practice mentoring program and provided over 100 people with mentors and networks to advance careers in public health. One-hundred percent of program participants reported a likelihood of pursuing careers in the field of public health, according to the report. Additionally, the company created an exam preparation course for future health care professionals to become board certified.
The report highlights the key contributions of Dr. Kenneth W. Kizer, Atlas chief health care transformation officer and senior executive vice president. He joined Atlas in 2019, bringing with him an international reputation as a health system transformer and innovator.
Kizer was trained in emergency medicine, and has been an elected member of both the National Academy of Medicine and the National Academy of Public Administration. He has been named multiple times as one of the "100 Most Powerful People in Healthcare" by Modern Healthcare magazine and has published more than 500 original articles, reports and book chapters about health care transformation, population health management, and the core issues of access, safety and quality.