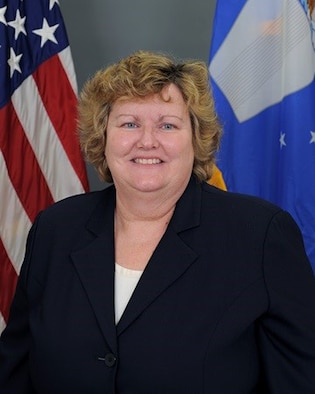 Eileen Vidrine, chief data officer for the Air Force, has won WashingtonExec's 2020 Chief Officer Award for Government Chief Data Officer.
In its inaugural year, the Chief Officer Awards luncheon was held June 17 as a virtual live-streamed program to accommodate the Centers for Disease Control and Prevention's recommendations about in-person events. Over 500 people watched as C-suite executives in both industry and government were recognized for their innovation, expertise, impact and thought leadership.
In her current role, Vidrine develops and implements strategies for enterprise data management, analytics and digital transformations to optimize performance across all missions.
When asked what she loves most about this position, Vidrine pointed to working with the airmen.
"They're brilliant, innovative and forward-leaning individuals," she previously told WashingtonExec. "Their diversity of thought and positive energy are pushing the envelope every day, and they're always looking for the next opportunity to help the Department of the Air Force make a positive impact."
Earlier in her career, Vidrine held various high-level government positions including working in the Executive Office of the President Office of Administration. She also served as a White House leadership fellow focused on supporting the Office of Management and Budget and the Office of Personal Management.
Vidrine's career began in the Army as a transportation officer. She was later selected for the Army Acquisition Corps.
She has also worked as a senior faculty member at the Joint Military Intelligence College, where she led the college's technology transformation as its first director for the Center of Educational Technologies.
Watch Vidrine's Chief Officer Award video below: