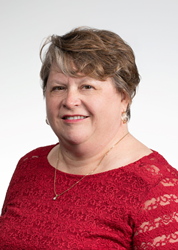 Government solutions provider Akima has named Barbara Doherty vice president of contracts and procurement to oversee the company's corporate contracts, subcontracts and purchasing operations.
"We are pleased to add Barbara to the Akima leadership team, and welcome the experience she brings to our organization," said Akima President and CEO Bill Monet. "Her knowledge gained from managing contracts for large organizations, small businesses, and Alaska Native Corporations will be critical as we grow our customer base across the Akima portfolio of companies."
Doherty previously served as corporate vice president of contracts for PAE, where she was responsible for contracts corporatewide as well as the day-to-day management of the National Security Solutions business unit. She also led the Global Supply Chain operation for PAE, responsible for $1 billion in subcontracts and procurement.
"I'm delighted to join Akima and work with the team to optimize contract and procurement operations," Doherty said. "Akima is a fast-growing business with a compelling mission, and I am excited to help the company drive continued success."
Doherty's career began as a senior contracting officer for the federal government. She holds a Professional Contract Management certification from the National Contracts Management Association.