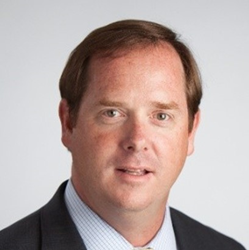 A provider of aviation, construction, facilities and logistics solutions, Akima announced it has named Duncan Greene president of its Mission Systems, Engineering & Technology Group. 
"Duncan brings an excellent record of growth and experience managing diverse businesses that serve the whole of the federal government market," said Akima President and CEO Bill Monet. "His addition to the Akima management team further enhances our ability to bring the full strength of Akima to our customers."
Greene is tasked to lead a portfolio of companies providing a broad range of mission support, IT services and analytic solutions to the Defense Department, the intelligence community and the federal civilian government.
"Akima is a growing company with a strong culture, a sense of purpose, and a demonstrated agility to support customer missions," Greene said. "I am proud to be joining a company that is committed to driving superior outcomes during a time of significant challenge in our world."
He previously served in a number of leadership roles at BAE Systems, most recently as vice president and general manager of the Space Intelligence business as well as Global Analysis & Operations. Prior to BAE Systems, Greene was an intelligence officer for the CIA.