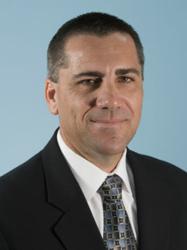 Advanced engineering solutions provider Alion Science and Technology has been awarded a $29 million task order by the U.S. Air Force to support the Joint Electromagnetic Warfare Center to provide joint electromagnetic spectrum information, analysis and fusion solutions.
The Joint Electromagnetic Warfare Center, a subordinate component of U.S. Strategic Command, provides engineering analytics, modeling, simulation and assessments that support the planning and execution of Joint Force commander electronic warfare operations.
Because of the fast development of commercial and military electromagnetic spectrum dependent systems, this program enables authoritative technical and operational information required to achieve EMS superiority, said Todd Stirtzinger, Alion senior vice president and general manager. 
"This is a key win for our team and a testament to Alion's strength in ISR, EW, and cyber, and our ability to bring these capabilities together rapidly to address our customer's joint, multi-domain missions in support of our national defense," he said.
This task order supports research, analysis and development accelerating the government's capability to provide EMS superiority and to plan, direct, monitor and assess EMS operations across all operational domains and operational functions.