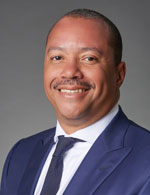 Atlas Research and Strategic Medical Equipment are working together to replace and enlarge two Department of Veterans Affairs clinics in Indiana after winning a 5-year indefinite delivery/indefinite quantity award.
The clinics are in West Indianapolis and Terre Haute, and with the help of the Service-Disabled Veteran-Owned Small Business, Atlas Research is leading transition efforts to enhance and expand the clinics' health care services.
The transition includes replacing the existing Indianapolis West Annex Clinic to expand its outpatient services with a state-of-the-art, energy-efficient facility that will offer primary care, mental health and specialty care services to area veterans.
The Terre Haute Mental Health Clinic will also be replaced with a new enlarged facility, and primary care and mental health services will be offered in the same location.
As part of the expansion, Atlas Research will use its AFACTS facility activation tracking tool, which is approved to reside directly on the VA network.
And the company's co-founder Mark Chichester said Atlas is "excited and humbled" to be a part of these transformations.
"This project embodies our commitment to doing meaningful work, specifically work that benefits the Veteran community," he said. "We're proud to be the only firm involved in the full replacement of VA Medical Centers in both Denver and New Orleans, and to continue that line of work in Indiana."