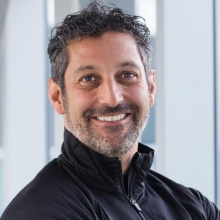 Cybersecurity solutions provider Tenable Inc. has purchased Indegy Ltd. for $78 million in a deal leaders said creates a firm capable of protecting assets in both industrial and information technology settings.
"For every company in every industry, OT (operational technology) is now part of the modern attack surface," said Tenable Chairman and CEO Amit Yoran. "CISOs are being asked to secure OT systems alongside IT, but lack the necessary visibility and technology to manage and measure OT cyber risk in the same way as IT risk."
Yoran said the combination of Tenable's IT vulnerability management expertise with Indegy's industrial security capabilities will deliver "the industry's first unified, risk-based view of IT and OT security." The acquisition of Indegy adds capabilities in asset inventory, configuration management and threat detection while providing a unified view of both IT and OT security vulnerabilities.
OT security has become increasingly important as industrial companies work to prevent equipment damage, protect employee safety, and contain environmental incidents that can occur when modern systems interconnected with IT are attacked.
Barak Perelman, co-founder and CEO of Indegy, said his company is excited to join Tenable, which he called "a visionary IT cybersecurity leader with a trusted brand and proven track record of product innovation"
Tenable said it will now provide within a single platform risk-based management that allows users to score, trend and benchmark IT and OT together in Tenable Lumin. Tenable Predictive Prioritization applies data science to prioritize OT issues for remediation based on vulnerability and likelihood of being exploited. And Indegy's capabilities provide a deeper understanding of the entire OT device as well as a patented, nonintrusive way to actively analyze OT devices alongside passive monitoring, the company said.
"This is a game changer that will help transform how security and the C-suite make strategic decisions around OT risk," Yoran said. "This acquisition is a critical milestone in delivering on our Cyber Exposure strategy to help organizations understand and reduce cyber risk across the entire modern attack surface."
The Indegy Industrial Cybersecurity Suite integration with Tenable.sc, for on-prem vulnerability management, is currently available while the Indegy integration with Tenable.io, for cloud-based vulnerability management, and Tenable Lumin will be available in the first half of 2020.
The transaction was completed Dec. 2 in cash and is subject to customary purchase price adjustments. It is expected to increase Tenable's fourth quarter 2019 non-GAAP net loss by approximately $2 million, or $0.02 per share, according to the company.
Indegy was founded in 2014 and is based in New York. Tenable is based in Maryland and serves more than 27,000 organizations worldwide, including more than half the Fortune 500, more than a quarter of the Global 2000, and large government agencies.